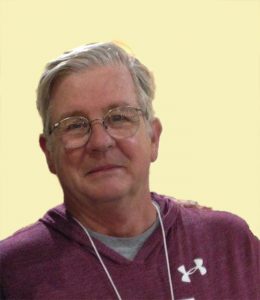 Barry Reiter has been a woodworker for over 50 years and was a Regional Demonstrator at the 2017 Florida Woodturning Symposium. The dye application techniques demonstrated at the 2017 FWS resulted in his being invited to teach a 2018 Hands-On Workshop.
Barry comes from a family with deep roots in woodworking, and as a fourth generation craftsman, he continues the lessons and traditions taught to him by his grandfathers and his father. An engineer by training, Barry brings an extensive chemical background to his unique finishes.
He has studied at the Thomas Chippendale Internationale School of Furniture in the UK and holds the designation of Master Woodworker from the Marc Adams School of Woodworking. He also holds the designation as a Michael C. Fortune, RCA Fellow. While at MASW he became close friends with nationally renowned finisher Jeff Jewitt and taught with Jeff for 13 years.
He is a member of the Central Florida Wood Turners and the Central Florida Wood Workers. His works are owned by individuals on three continents and has pieces in galleries in Linville, North Carolina, and Winter Park, Florida.
Creating a Ceramic Look Finish with Dye
The goal of the class is to teach the color theory and dye techniques Barry has developed and for each student to complete a piece by the end of the day.   The techniques to be taught can be done in any shop, garage or studio and it can be done on a budget.
If finishing seems to be intimidating or you are confused by how to successfully use spray equipment; this is the class for you.
The class is open to any level of turner because the goal is to teach each student how to take their finishing skills to the next level. Upon completion of registration, each student will be sent a detailed information package for the class.
The participants are expected to bring at least one completed turning [and not more than three] to the class. The turnings should be still mounted to a face plate or capable of being remounted in a chuck. The pieces can be parted off after the finish is complete. Hollow forms are the best way to learn the coloring
techniques, but a bowl will also be alright.
Morning Session
1. Preparation of your Turning
A. Why surface preparation is essential
B. Proper Preparation
2. Color Theory
3. Types of Color
A. Pigment Stain
B. Hybrid Stain
C. Dye Stain
4. Color Application [Demonstration and Student Hands-on]
5. Color Reduction [Demonstration and Student Hands-On]
6. Color Blending [Demonstration and Student Hands-On]
Afternoon Session
7. Application of Top Coat
A. Use of Seal Coats
B. Final Coating
8. Spray Equipment on a Budget
9. Color Toning
10. Final Polish [Rub-Out]
Download this page in PDF format