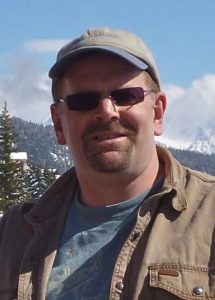 Nick is well known worldwide for his work, and has taught and demonstrated in Australia, South Africa, America, Canada, New Zealand and across Europe. His multi-textured turned wood sculptures have earned him a reputation for producing highly individual and beautifully crafted art.
He has inspired many woodturners and is well known for his teaching and demos. Nick has several signature series products available with companies such as Chroma-Craft and King Arthurs Tools that are based in the USA.
Having worked with wood for more than 30 years, he has a great understanding of his medium. Inspired by his travels, organic forms, pottery and his natural surroundings, Nick specialises in surface enhancement. He is renowned for his wall sculptures and his award-winning work often incorporates carving, airbrushing and metalwork. When he is in the country Nick runs woodturning courses at his new studio in Brooklet, Georgia, USA.
In addition to exhibiting, tutoring and appearing at international conferences both as a demonstrator and a judge, Nick is in great demand for commissions from collectors and galleries. His range of clients includes HRH Price of Wales and the royal jewellers, Aspreys. Pieces of Nick's work, including his signature wall sculptures, have been featured on both the BBC and ITV channels.
Website: http://www.turningintoart.com/