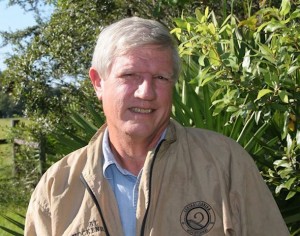 My turnings are inspired by work in mathematics, a love of nature, and fascination with early American cultures.   I enjoy sharing my enthusiasm for turning through teaching and demonstrating for AAW chapters and at regional and national symposiums.  My teaching experience includes John C Campbell, the AAW youth program, and running the woodturning program for Maryland Hall for the Creative Arts in Annapolis, MD.  My Ball in a Ball presentation may be seen on the 2010 AAW Symposium Techniques Vol. 1  DVD.
My work has appeared in numerous art shows, including six AAW shows.   The Maryland Federation of Art recognized my work with an invitational 6-week show in the Baltimore City Gallery.
The past few years I have been exploring ways to add sand carvings to my hollow forms and bowls.  This has been an exciting way for me to use my technical background to make the surface of a turning come alive with images that mean something to me.  I've been doubly rewarded with positive feedback and interest turners have shown in the process.
Website: http://hockenberywoodturning.com/
Demonstrations
Seed Jar (split Hollow form)
Styled after pottery the Anasazi used for seeds – this form is fun to turn, pleasant to hold,  and features a small opening that intrigues. Suitable for all skill levels and any size lathe the form's simple opening either shows off nice wood or makes an Anasazi inspired motif pop from dull wood.  I show how to use bowl and spindle gouges, making the opening inside a tenon, turning bowls, using a square scraper to fit a box lid, and using a point tool to disguise a glue joint.
Handout – Seed Jar
Sand Carving
Sand Carving is an exciting way to add images, texture, and designs to your turnings without a lot of expensive tools and boring work. Using a simple set up I will show you how to express yourself with sand carved images that mean something to you.  You will learn the basic equipment, supplies, safety considerations, design process, and finishing to enable you to create your own sand carved turnings.  These concepts are reinforced with an end to end "how to" as I cut an image, orient the image with the wood grain, sandblast, and optionally add color.     Additional details at http://swat.hockenbery.net
Handout – Sand Carving
Natural Edge Bowl from a crotch
Full Description: rim shape and flame grain pattern in the bottom.   Learn how to cut a crotch with a chainsaw, prepare the blank, mount the blank, and line up the three rim features in the chainsaw.   The techniques I show with the side ground gouge to turn smooth surfaces inside and out can be used on any facegrain turning.  Additional details at:   http://swat.hockenbery.net
Handout – Natural Edge Crotch
Download this page in PDF format